Sara Frenzen
The Art of Friendship – A Deconstructive Analysis of Artistic and Narrative Project-Groups in the Field of Conflict-Transformation
Personal Information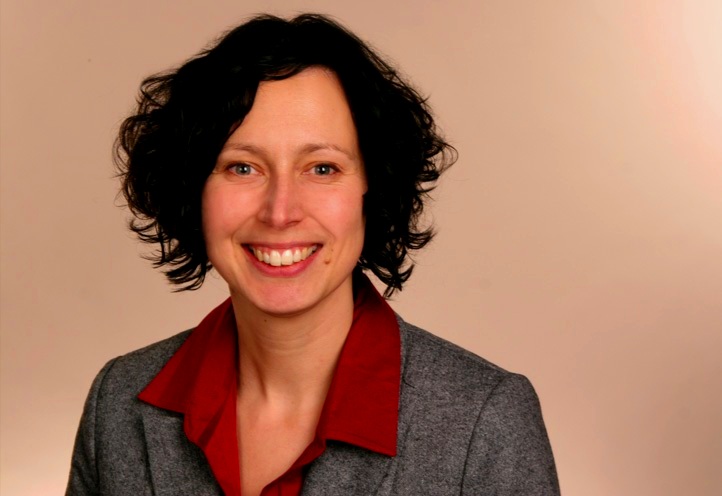 Born 14.04.1974 in Saarbrücken, Germany
1994: Abitur (German university-entry qualification) at Mercator-Gymnasium Duisburg
1996 – 1998: Study Program "Ecology and Anthropology" at Oxford Brookes University
2003 – 2006: BA – Political Science and English Studies at Ruhr-Universität Bochum
2006 – 2009: MA – Peace and Conflict Studies at Otto-von-Guericke-Universität Magdeburg
since 12.2012: Doctoral Candidate in the German Research Foundation's research group 1288 at Albert-Ludwigs-Universität Freiburg

Working Experience and Internships
1994 – 1996: Work-and-Travel in Israel, Greece and the UK
1999 – 2001: Carer for Persons with Disabilities at Crossroads, Oxford, UK
2001/2002: Voluntary service in various experimental projects for ecological/social sustainability in the UK, France and Spain
2003/2004: Internship in the field of public relations and artist liaison at Deutsches Forum für Figurentheater und Puppenspielkunst (German Puppet Theater Forum), Bochum
2004/2006: Inter-cultural Tutor at Ruhr-Universität Bochum, International Office
2007/2008: Student assistant and tutor on the study program "Peace and Conflict Studies" at Otto-von-Guericke-Universität Magdeburg
2008: Internship in the field of political strategies and conflict-transformation at IPPNW
(International Physicians for the Prevention of Nuclear War), Berlin
2009: English Teacher (free-lance) at Unikom, Magdeburg
2010: Customer Service Advisor in the energy supply field at Job-AG/regio.com, Magdeburg
2010/2011: Honorary editor of a district magazine and free-lance assistant-coordinator for various projects at Freiwilligenagentur Magdeburg (Volunteer Agency)

PhD-Project
The Art of Friendship – A Deconstructive Analysis of Artistic and Narrative Project-Groups in the Field of Conflict-Transformation

Supervisor: Prof. Dr. Ulrich Bröckling
Mentor: Prof Dr. Judith Schlehe

My dissertation examines relational mechanisms of association and dissociation and in- and exclusion in social fields affected by violent or formerly violent international/inter-ethnic conflicts . It investigates the functionality of contacts along the sometimes rather fine line between unison and division, amity and enmity.
It focuses on artistic and narrative forms of communication and on their potential to aid symbolic renegotiations of concepts like "friend and foe", "insiders and outsiders", "loyalty and treachery" and "honour and infamy". My "objects of investigation" are small-group-projects that unite different conflict-parties in theater-, arts-, dance or music-ventures and explore various conflict-narratives throughout the working-process.
The study aims to map dominant discursive features within those group-projects, as well as within the public depiction of the conflicts. It intends to scrutinize the semantics of amity and enmity and take a close look at practices of rapprochement and severance. By searching for "locations" in which the processual and brittle nature of narratives become visible, the goal is to investigate what happens, when these "locations" are opened up for a renegotiation of meaning.
I hope to gain insights into the interrelationship between images of the "Self" and the "Other" held by the groups' participants as well as into salient relational patterns articulated in their respective communities of origin. I also aim to shed light on what sort of social capital is being invested in order to sustain – or to change – relational patterns and identities.
My research follows a correlational-integrative sociology of knowledge and is informed by a postructuralist-deconstructionist notion of social science comparable to that of Laclau and Mouffe. It draws on approaches from disciplines of Sociology, Cultural Studies, Social Psychology and Political Sciences and unites methodological elements of discourse-analysis, narrative-analysis and ethnomethodological conversation-analysis.