Marko Goran Bosnic
PhD Thesis Project: Resonating bodies – bodies of resonance
Personal information: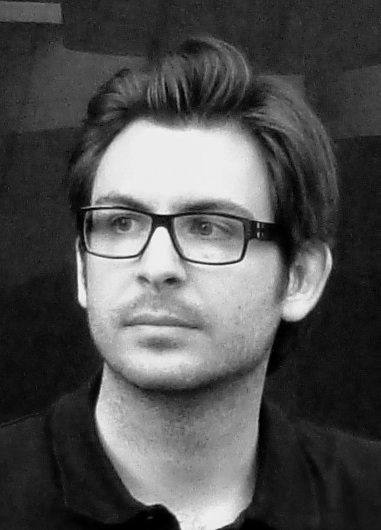 04.07.1983 born in Wuppertal-Elberfeld
Education
1999-2001 Frensham Heights College, Surrey (UK)
2002-2006 studies in Philosophy and Art History at the Heinrich-Heine Universität Düsseldorf, Université Sorbonne (Paris IV) and Albert-Ludwigs Universität Freiburg
2005/2006 Université Sorbonne (Paris IV)
2006 Bachelor of Arts at the Heinrich-Heine Universität Düsseldorf
2009 Magister Artium at the Albert-Ludwigs Universität Freiburg
seit 2010 PhD student and member of the Graduiertenkolleg 1288 "Freunde, Gönner, Getreue" Freiburg
Memberships
Deutsche Gesellschaft für Philosophie
Martin Heidegger Gesellschaft

Contact Information:
Publications:

Derrida's Elision. The Gift of Music, in: Reci, Belgrad, 2010, Nr. 3, p. 54–65. ISSN 1821-0686
PhD Thesis Project:
Resonating bodies – bodies of resonance

Supervisor: Prof. Dr. Hans-Helmuth Gander
Tutor: Prof. Dr. Wolfgang Eßbach
The discourse on discourse seemingly produces the question of the "outside" of discourse. The question of such a reality or reference to the language games arouses more and more interest within the different scientific communities. But how shall one speak of reality since the positions of metaphysics, metaphysical dogmatism and naïve realism seem overcome? Wherein lies the interest in a realistic thought and where does it originate?
The project Resonating bodies attempts to explore the possibilities of a realistic social theory with regards to the discussions on speculative realism or materialism, social ontology and the "heritage" of so-called poststructuralism. The project understands itself as a critical pleading for a realistic social theory beyond physicalism and constructivism. The aim of the project is to analyze and formulate the ontological problems and links connected to a realistic social theory. Furthermore, it is the project's ambition to understand the contingent character of social dynamics, elaborating the structural and temporal constituents of the social.
In cooperation with the research group, the project tries to reflect on the theoretical possibilities of social dynamics such as friendship and patronage.